About Kate
autobiography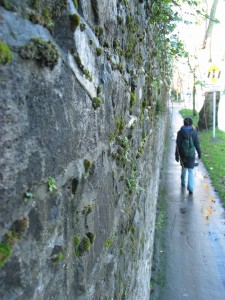 I was born in Washington, DC and grew up in Arlington, VA where I attended St. Agnes Elementary School and Bishop O'Connell High School.
I later moved to Charlottesville, VA to attend the University of Virginia where I got a bachelor's degree in cognitive science, concentrating in computer science and neuroscience.
I worked as a teaching assistant and research assistant in the Levy Lab (Neural Networks) and as a research assistant in the Kubovy Lab (Perception), where I did research with Martin van den Berg on the perceptual phenomenon called synesthesia (Journal of Vision abstract and UVA's Arts & Sciences article).
After graduation, I moved to Salamanca in Spain for 4 months to study Spanish at the Universidad de Salamanca and flamenco dancing.
When I returned, I lived in Charlottesville, VA for nearly 3 years while working at The Rimm-Kaufman Group in paid search advertising and search engine optimization. At that time I developed an interest in web design and usability.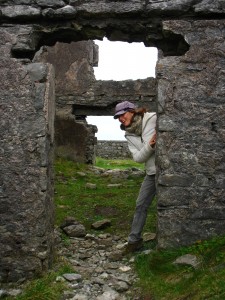 I subsequently went to live in Limerick, Ireland, where I was a postgraduate student at the University of Limerick in the Irish World Academy of Music & Dance. I completed an MA degree in Irish Traditional Dance Performance. I also became a member of Dance Research Forum Ireland, which is an inter-disciplinary society for the scholarship of dance in Ireland.
I have been practicing Irish step dancing since 1990 when my mother took me to my first céili. I took lessons at the O'Neill-James School of Irish Dancing and in college I practiced and taught with Carmel O'Rourke-Tighe in Charlottesville. I also plan to (some day) sit the TCRG exams to earn certification to teach Irish dance in An Coímísíun le Ríncí Gaelacha in the future.
I then moved to Chico, CA, where I spent my days working as a web developer at Auctiva Corporation. As a web developer, I am interested in writing clean, standards-compliant XHTML and CSS, and I work with jQuery and other Javascript libraries. You can check out my free-lance web design portfolio or my pet development projects: my Scrabble score calculator and my GRE vocabulary flashcards.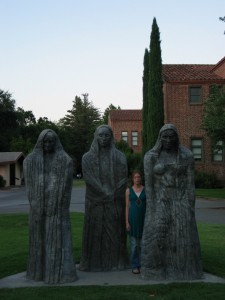 My free time in Chico was spent Irish dancing with the Maria Oliver Academy of Irish Dance and practicing capoeira with Grupo Capoeira Malês (California branch). I was also a member of the Gorgorlu West African Dance & Drumming Troupe led by Alain Zinsou, master dancer from Senegal. I took classes in contemporary, jazz and hip hop dance with the Full Force Dance Company at Chico Creek Dance Centre. I also have been practicing vinyasa and Ashtanga styles of yoga since 2004, which I started at the highly recommended Studio 206 on the Downtown Mall in Charlottesville, VA.
In 2008 I presented at the 7th Annual National Conference of the American Synesthesia Association in Toronto, Ontario, Canada. I performed a solo dance entitled "Color Play," choreographed as part of my MA work at the University of Limerick. This choreography explores synesthesia in art, synesthesia in dance, the language of dance, and dance perception and cognition.
I am currently living in College Park, MD and am enrolled in the Performance Studies PhD program in the Department of Theatre at the University of Maryland. ethnochoreology/ethnomusicology (with a focus on Irish dance and music), movement analysis, national and diasporic performance practices, critical race theory, and sensory anthropology (see my UMD profile). In 2011, I presented my paper "Embodied Knowledge in Irish Step Dance: Authenticity and tradition in the North American Diaspora" (along with original Irish dance choreography) at the Irish Theatrical Disapora conference on Canada, Irishness and Performance at the University of Toronto. I also presented my paper "Into and Out of the Floor: Weaving Music and Braiding Tradition in Irish Dance" at the 2011 Congress on Research in Dance (CORD) Joint Conference with the Society of Ethnomusicology in Philadelphia, and an extension of that paper called "Weaving Music and Braiding Tradition: Irish Step Dance in Ireland and the North American Diaspora" at the 27th Symposium of the International Council for Traditional Music (ICTM) Study Group on Ethnochoreology in July 2012. For more about my academic profile, see my bio on the School of Theatre, Dance, and Performance Studies website.
I now practice capoeira and samba dance with Capoeira Malês DC and SambaArt at The Capoeira Spot and contemporary jazz at Joy of Motion in Washington, DC. My current Irish dance practice is mostly solo, although I am also involved with the New Century American Irish-Arts Company in the DC area.