Web Development & Marketing
I began designing and developing websites in 2005 for friends and family and eventually worked professionally in Internet marketing and web development. In Charlottesville, I worked at The Rimm-Kaufman Group in paid search advertising and search engine optimization. At that time I developed an interest in web design and usability. I later worked as a web developer at Auctiva Corporation in Chico, CA.
I currently work as coordinator of marketing and communications for the University of Maryland's School of Theatre, Dance, and Performance Studies. My responsibilities include the research, creation, and organization of traditional and online marketing materials for the School's website and social media presence, as well as direct communication with students, faculty, and campus staff.
I have also worked on some development projects for fun, including a Scrabble Score Calculator (which is now available in app form in the iTunes App Store) and these GRE vocabulary flashcards, which I used to study for the GRE. I thought these tools would be helpful for others, so I made them publicly available.
As Samba Jig Productions, my partner and I developed and released a smartphone app called SambApp, a Brazilian music metronome for performing and practicing musicians and dancers. I also designed, developed, and maintain the website for our business, which produces and promotes music/dance events in the Washington, DC/Baltimore area.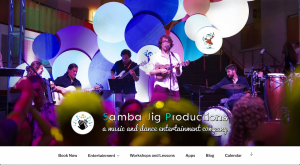 www.sambajig.com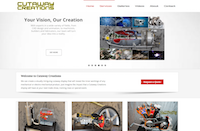 www.cutawaycreations.com