View my dance photos →
View my dance videos →
Irish dance
I spent my first years of Irish dance with internationally recognized teacher and adjudicator Laureen O'Neill-James, ADCRG in the Washington, DC area. While living in Charlottesville, VA, I taught under the guidance of teacher and adjudicator Carmel O'Rourke-Tighe, ADCRG and I became involved with the Blue Ridge Irish Music School. In Chico, CA, I danced with and taught at Maria Oliver's (TCRG) Academy of Irish Dance.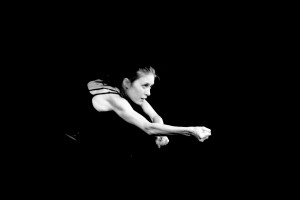 Photo credit: Maurice Gunning
I completed my MA degree at the University of Limerick in the Irish World Academy of Music & Dance in Irish Traditional Dance Performance. I trained a variety of percussive dance styles including traditional Irish dance (sean-nós and North Kerry/Molyneaux), festival style Irish dance from Northern Ireland, contemporary Irish dance, tap, flamenco, clogging, and body percussion.
Capoeira and Brazilian partner dance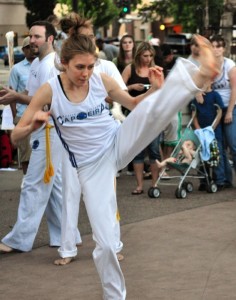 I trained capoeira as a student in Mestre Curisco's Grupo Capoeira Malês beginning in 2008. I started practicing with Capoeira Malês in in Chico, and then I trained with the Capoeira Malês DC branch in Washington, DC.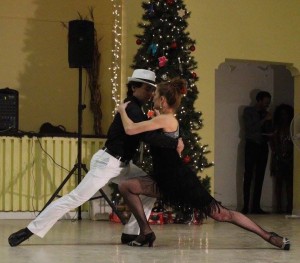 Photo credit: Daiei Onuguchi
I also participate in samba, Afro-Brazilian, samba de gafieira, forró, and tango dance classes in the DC area.
Et cetera…
I took jazz, tap, and modern dance in high school and, while living in California, I danced contemporary jazz and hip hop as a member of the Full Force Dance Company (C-Force) at the Chico Creek Dance Centre. I was also a member of the Gorgorlu West African Dance & Drumming Troupe in Chico, CA, led by Alain Zinsou of Senegal and continue to take West African dance classes when I can.
I currently take jazz, contemporary, hip hop, and modern classes at Joy of Motion and other locations in Washington, DC. I also attend ASA! and Kelenya classes at Adinkra Cultural Arts Studio in Mt. Rainier, MD. that draw on African rhythms and styles such as Afrobeat, Azonto, Alkayida, Makossa, and Soukous. I have also attended house/urban dance classes at Urban Artistry in Silver Spring, MD.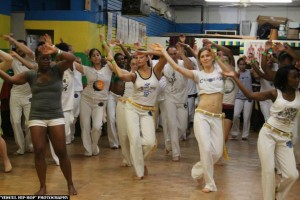 Photo credit: Yengul Hip Hop
I have been exposed to a variety of other dance styles, including Montserrat's masquerade dance, dancehall, soca, Afrobeat, flamenco, Cape Breton step dance, Appalachian clogging and flatfooting, Greek dance, and body percussion. I always welcome the opportunity to learn more!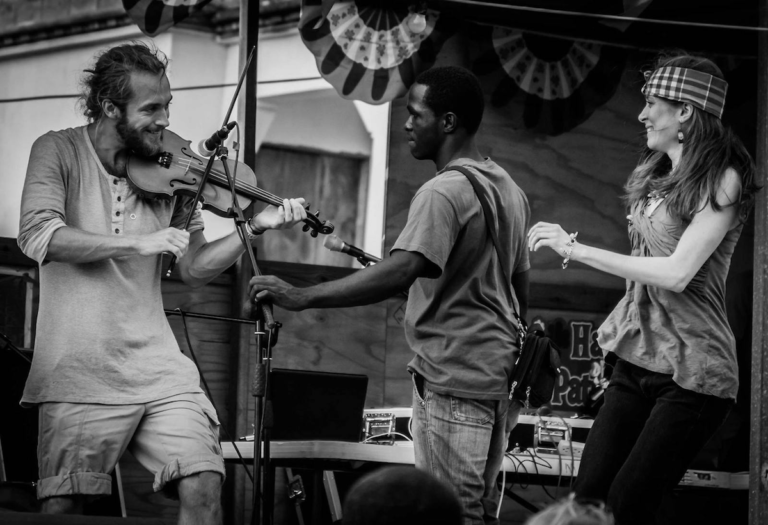 St. Patrick's Festival on Montserrat (2015)
Photo credit: Montserrat Governor's Office