View my dance photos →
View my dance videos →
Irish dance
I spent my first years of Irish dance with internationally recognized teacher and adjudicator Laureen O'Neill-James, ADCRG in the Washington, DC area. As an O'Neill-James dancer, I competed locally, regionally, and internationally, qualifying for the World Championships three times and competing at the Worlds in Belfast in 2000. While living in Charlottesville, VA, I taught under the guidance of teacher and adjudicator Carmel O'Rourke-Tighe, ADCRG and I became involved with the Blue Ridge Irish Music School. In Chico, CA, I danced with and taught at Maria Oliver's (TCRG) Academy of Irish Dance. I have also choreographed dances for competition and performance with each of these schools, as well as independently.
I completed my MA degree at the University of Limerick in the Irish World Academy of Music & Dance in Irish Traditional Dance Performance. I trained a variety of percussive dance styles including traditional Irish dance (sean-nós and North Kerry/Molyneaux), festival style Irish dance from Northern Ireland, contemporary Irish dance, tap, flamenco, clogging, and body percussion.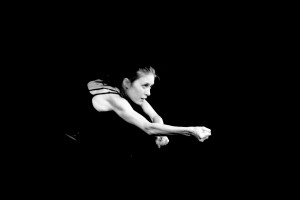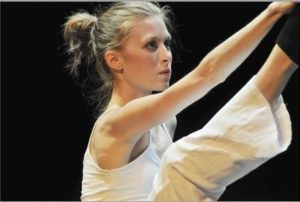 Sound Play / Color Play
Photo credit: Maurice Gunning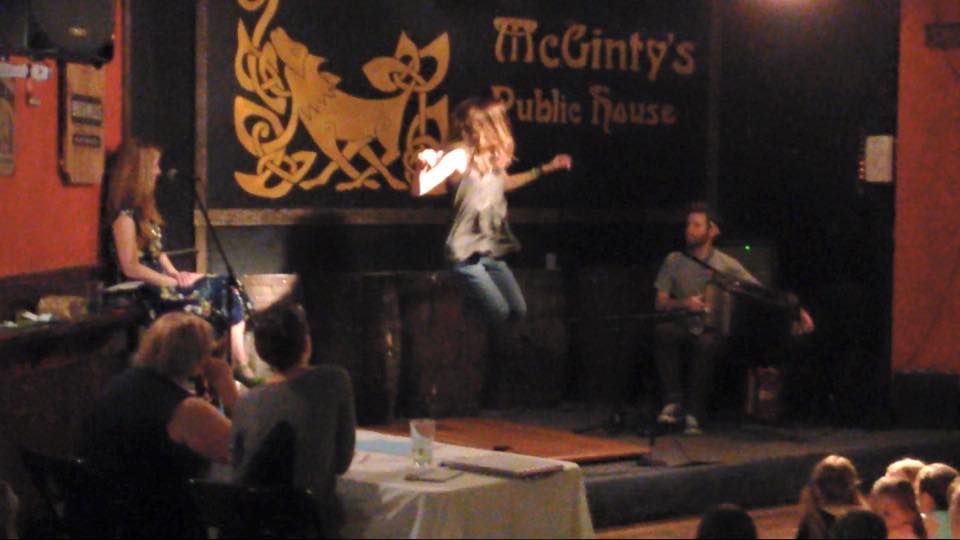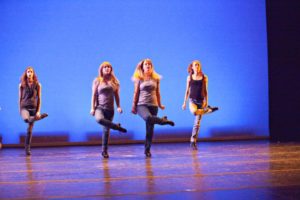 McGinty's Pub / Waiting for Conrad
Photo credits: Pablo Regis / Derek Ralston
Capoeira and Brazilian partner dance
I trained capoeira as a student in Mestre Curisco's Grupo Capoeira Malês beginning in 2008. I started practicing with Capoeira Malês in in Chico, and then I trained with the Capoeira Malês DC branch in Washington, DC.
I also participate in samba, Afro-Brazilian, samba de gafieira, forró, and other partner dance classes in the DC area.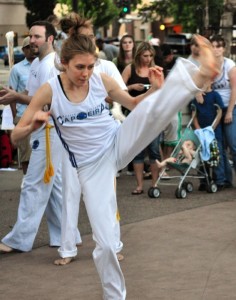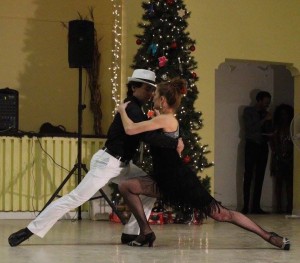 Capoeira Malês in Chico / Tango
Photo credits: Terry Kumilakin / Daiei Onuguchi
Et cetera…
I took jazz, tap, and modern dance in high school and, while living in California, I danced contemporary jazz and hip hop as a member of the Full Force Dance Company (C-Force) at the Chico Creek Dance Centre. I was also a member of the Gorgorlu West African Dance & Drumming Troupe in Chico, CA, led by Alain Zinsou of Senegal and continue to take West African dance classes when I can.
I currently take jazz, contemporary, hip hop, and modern classes at Joy of Motion and other locations in Washington, DC. I also attend ASA! and Kelenya classes at Adinkra Cultural Arts Studio in Mt. Rainier, MD. that draw on African rhythms and styles such as Afrobeat, Azonto, Alkayida, Makossa, and Soukous.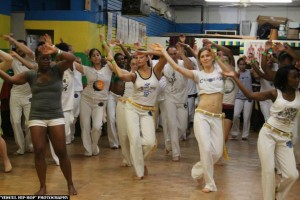 Photo credit: Yengul Hip Hop
I have taken classes in a variety of other dance styles, including Montserrat's masquerade dance, dancehall, soca, Afrobeat, flamenco, Cape Breton step dance, Appalachian clogging and flatfooting, Greek dance, and body percussion. I am always trying to learn more!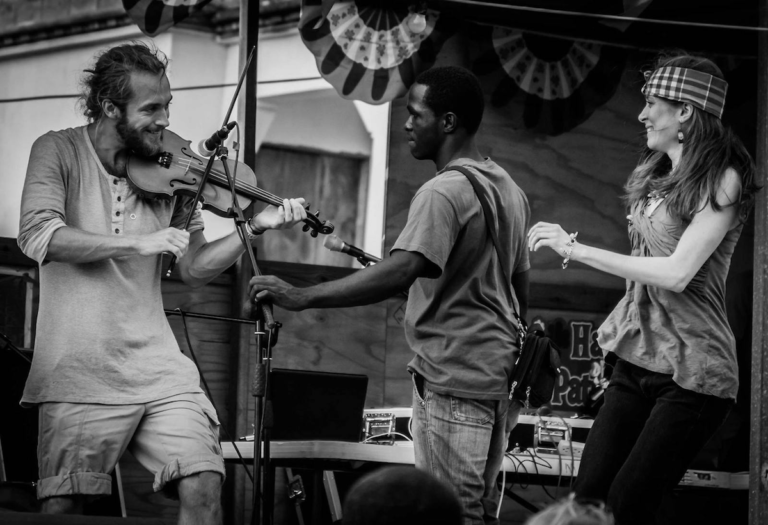 St. Patrick's Festival on Montserrat (2015)
Photo credit: Montserrat Governor's Office